Ayurveda: To be healthy, food must also taste good
For Ayurveda, food is not just about taking substances and satisfying hunger.
It is something more – through it, people are charged with the life-giving energy of nature.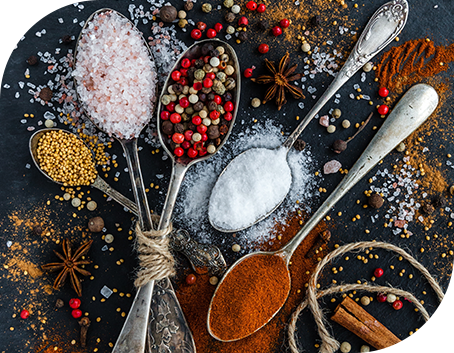 However, for this to happen, the food must be delicious. If a person does not like the dishes served, they cannot give them their energy charge and are not useful.
For this purpose, dishes should include all 6 tastes – salty, sweet, sour, bitter, tart and hot.
There are numerous
Ayurvedic recipes
for combining flavors by using different spices.
Among the recipes we find appetizers, soups, salads, main dishes, desserts and drinks.
Ayurvedic recipes to stimulate appetite and digestion
The purpose of recipes for
whetting the appetite at the main midday
meal is to
activate digestion
by igniting its
fire – Agni.
Traditional combinations to improve digestion are:
2 grams of ginger soaked in lemon juice and rock salt.
Boiled mung bean sprouts with spices.
Vegetable soup or broth from boiled vegetables.
Mango papad – sun dried mango with sugar.
Anarasa – unrefined palm sugar, poppy seeds, rice, and Ghee oil.
Fried bananas with salt and turmeric.
Cabbage soup with spices, roasted wild fennel seeds and more.
Various
herbs
are also used to
increase appetite
– alone or in combination.
These include ginger powder, coriander, curry leaves, tamarind, fenugreek seeds, cumin, mint, etc.
Two of the most popular soups in the Ayurvedic culinary tradition are Rassam and Sambar.
Rassam soup is made from 2-3 medium sized tomatoes, finely chopped.
1. Heat some Ghee in a pan and fry a teaspoon of mustard seeds in it on a moderate flame.
2. When it starts to crackle, add a small chilli, a teaspoon of turmeric, 2-3 pinches of asafoetida and 7-8 curry leaves.
3. Fry for ten seconds, pour in the tomatoes and mix well. After about 2 minutes, dilute with water to make a thin soup.
4. Add half a tablespoon of tamarind paste and salt, then simmer until the tomatoes break down.
5. Sprinkle with coriander, which is cooling.
For Pitta dosha, chili pepper and asafoetida should be omitted, and mustard seeds should be reduced by half.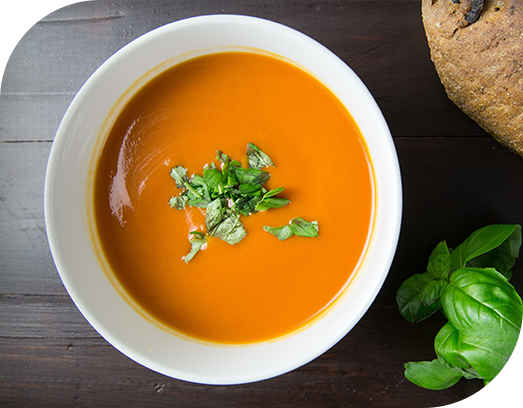 Sambar is a thick and sour-spicy Ayurvedic soup.
1. 1.5 tea cup tur dal is soaked overnight.
2. Pour 3-4 tea cups of water into a pot to boil and add two pinches of asafoetida, half a teaspoon of turmeric and dal.
3. As it boils, the foam is removed. Simmer the dal on low heat until soft, without boiling.
4. Heat ghee in a saucepan over low heat and fry a teaspoon each of cumin and mustard seeds, half a teaspoon of cumin, 2 pinches of asafoetida, and about a dozen curry leaves for about twenty seconds.
5. When the spices release their aroma, add finely chopped vegetables – tomatoes, zucchini, carrots, turnips, green beans – a total of 3 tea cups.
6. Everything is mixed to get it oiled. Close with a lid and leave on low heat for 5 minutes.
7. Then add a tablespoon of sambar masala and 3 tablespoons of tamarind paste. Salt and mix.
8. Pour about a centimeter of warm water and leave for a few minutes under a lid on low heat so that the vegetables do not soften. They are added to the dal and more water is added, but not too much – it should be slightly thick.
The soup boils for ten minutes on low heat, until the dal boils slightly, after which it is ready for consumption.
Ayurvedic recipes for bakery products
Bread Ayurveda recipes are the most diverse – just the types of bread are at least 15.
They can be made from wheat or corn flour, tapioca, rice, millet, etc.
They can be salty or sweet, with a variety of vegetable fillings.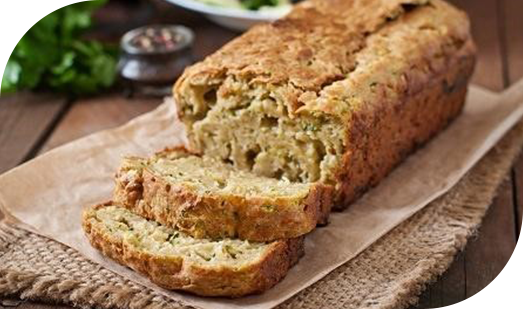 One of the traditional breads is the flat Chapati.
1. Wholemeal flour is used, and two tea cups are needed.
2. They are mixed with a quarter teaspoon of salt. Knead with lukewarm water for a few minutes until a soft, non-sticky dough is obtained. It stays like this for about twenty minutes.
3. Then the dough is made into walnut-sized balls, sprinkled with flour and rolled into thin circles with a diameter of fifteen centimeters.
4. The cakes are placed in a preheated pan and turned every 7-8 seconds, drawing spirals on them until they puff up. They are then spread with the purified Ghee oil.
This bread also has a variant with filling – Pratas. It uses a lot of Ghee and the filling can be spinach, fresh cheese, potatoes, a combination of vegetables.
In the Southern parts of India, Dosa is a traditional bread made from grated fermented rice that has been left overnight.
It is fried with a mixture of many vegetables and spices.
A type of pancake – pesarattu – is also common in the southern parts. It uses mung dal beans, finely chopped chillies, onions, coriander leaves and ginger root.
It is most often served with coconut or tamarind chutney.
The preparation of drinks according to Ayurvedic recipes aims at better digestion and increasing the body's energy.
As drinks, Ayurvedas use various fruit juices, vegetable juices and teas with spices:
Grapefruit juice, water and added sugar, aids digestion.
Pumpkin juice and gourd juice are good for weight loss.
Ayran with added coriander and cumin powder is suitable for summer.
Another refreshing drink is Nibu pani – water, lemon, salt and sugar.
Vetiver juice – a grass plant known as couscous grass – also has a cooling effect.
Mint, cucumber or watermelon juices dissolved in water also have a cooling effect.
Of the teas, black tea, tea with lemon juice or masala tea are widely used.
For additions to tea, milk, cardamom, cloves, dry ginger, etc. are popular.
In Ayurveda, milk is used in the following ways:
• If ginger powder and turmeric are added to boiled milk with sugar, it can be used for sore throat.
• Milk with almonds and sugar gives strength. In fact, in general, boiled milk is easily digested and boosts immunity, especially if used with herbs.
• Goat's milk can replace mother's milk because it is easier to digest.
• Water buffalo milk helps with insomnia, but it is heavy and makes digestion difficult.
• Raw milk is also heavy, but adding turmeric and dried ginger can make it easier to digest.
Ayurvedic dessert recipes
Indian dessert recipes are varied in different parts of the country.
They are usually fried and soaked in syrups, but there are also quite a few milk-based desserts.
Generally, a lot of almonds, nutmeg and cardamom are used.
Fruits, vegetables, or combinations of these can also be added.
Some of the popular recipes are:
Carrot halva with milk, sugar, ghee and grated carrot along with dry fruits.
Moong halva, in which moong dal is used instead of carrots. Halva can also be made from almonds.
Rabri with milk boiled until thickened, to which sugar, nuts and spices are added and it is served chilled.
Kheer with saffron, boiled milk, ghee, bay leaf and crushed rice.
Many of the desserts are served with lemon juice, sprigs of fresh mint and various spices to taste.
Here you can make 
your reservation in Ayurveda Clinic Sofia